The last secrets of
Machu Picchu
This documentary tells the story of an incredible discovery, made in the heart of one of the most famous archaeological sites on the planet: Machu Picchu. Underground chambers, probably burials, would be found behind a door obstructed by stones under one of the most important buildings of the city: the Temple of the 3 Doors.
2 x 1h15mins


TRIDACT
Y

LS
Are they already with us?

Produced by the Inkarri Cusco Institute, this documentary tells the story of this amazing discovery with universal implications. Passionate about Indiana Jone's and the X-Files series will not be disappointed. Except that the facts reported here are 100% real.

6 x 52 mins


The UFO files of Peru
Ancient contacts
Here is the first opus of this collection. Entitled "Ancient contacts", this film goes back in time and presents numerous archaeological clues showing probable contacts, in Peru and in Latin America, between a people coming from the stars and some pre-Columbian civilizations.
45mins
Jungle Doc Productions, documentaries
First, the passion
Jungle Doc is a documentary production company born in 2009 from the meeting of two passions: that of Thierry Jamin, French explorer in the Peruvian Amazon, for the Inca civilization and more generally for the civilizations of South America, and that of Alain Bonnet, who managed for 24 years a communication agency in Muret, near Toulouse, for image and sound.
Human adventures
Our documentaries are not fictions, nor re-enactments. These are real stories, real human adventures, filmed at the heart of the action, at the time of the facts and told by the actors themselves and the direct witnesses.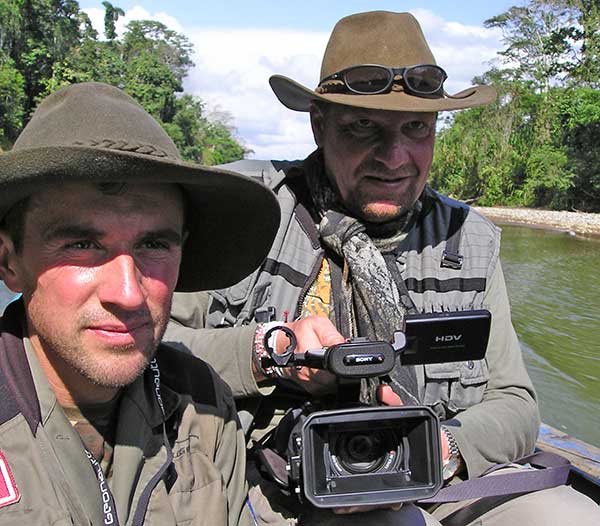 When human adventure goes further than fiction…
A multi-disciplinary team
Thanks to its team present in Peru (cameraman, logistics), to the material means (assembly station, sound booth, etc.) available in France and to partners (composer, voice-over, 3D animator, etc. .), Jungle Doc Productions is autonomous for its productions.
Intended for all audiences, fans of Indiana Jone's, Tintin or the "X-Files" will love the productions of Jungle Doc Productions!