Our productions in VOD
Here is the list of our documentaries on VOD.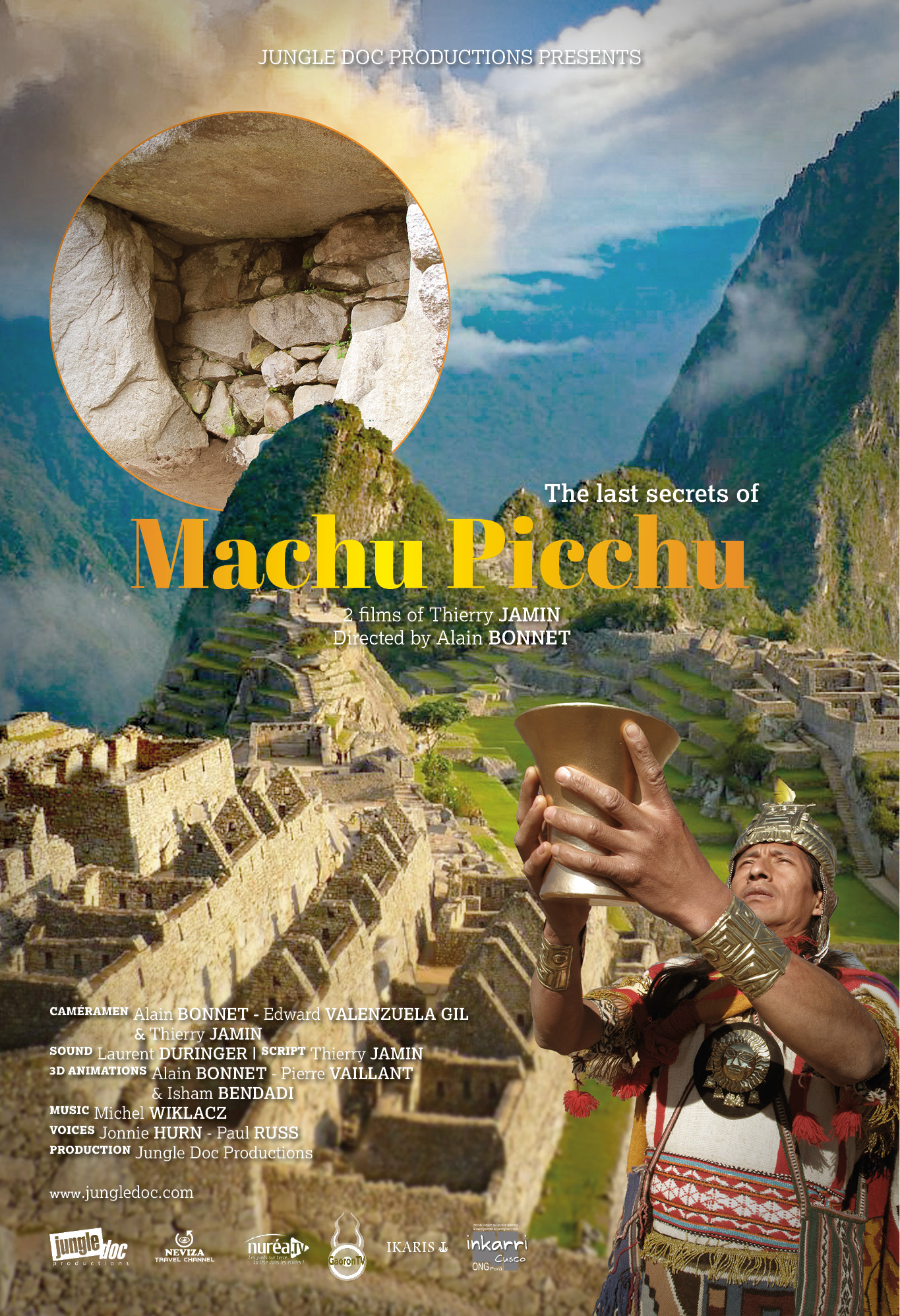 This documentary tells the story of an incredible discovery, made in the heart of one of the most famous archaeological sites on the planet: Machu Picchu. Underground chambers, probably burials, would be found behind a door obstructed by stones under one of the most important buildings of the city: the Temple of the 3 Doors.
A film by Thierry Jamin, directed by Alain Bonnet
with original music by Michel Wiklacz.
Produced by Jungle Doc Productions
Duration: 2 x 1h15mins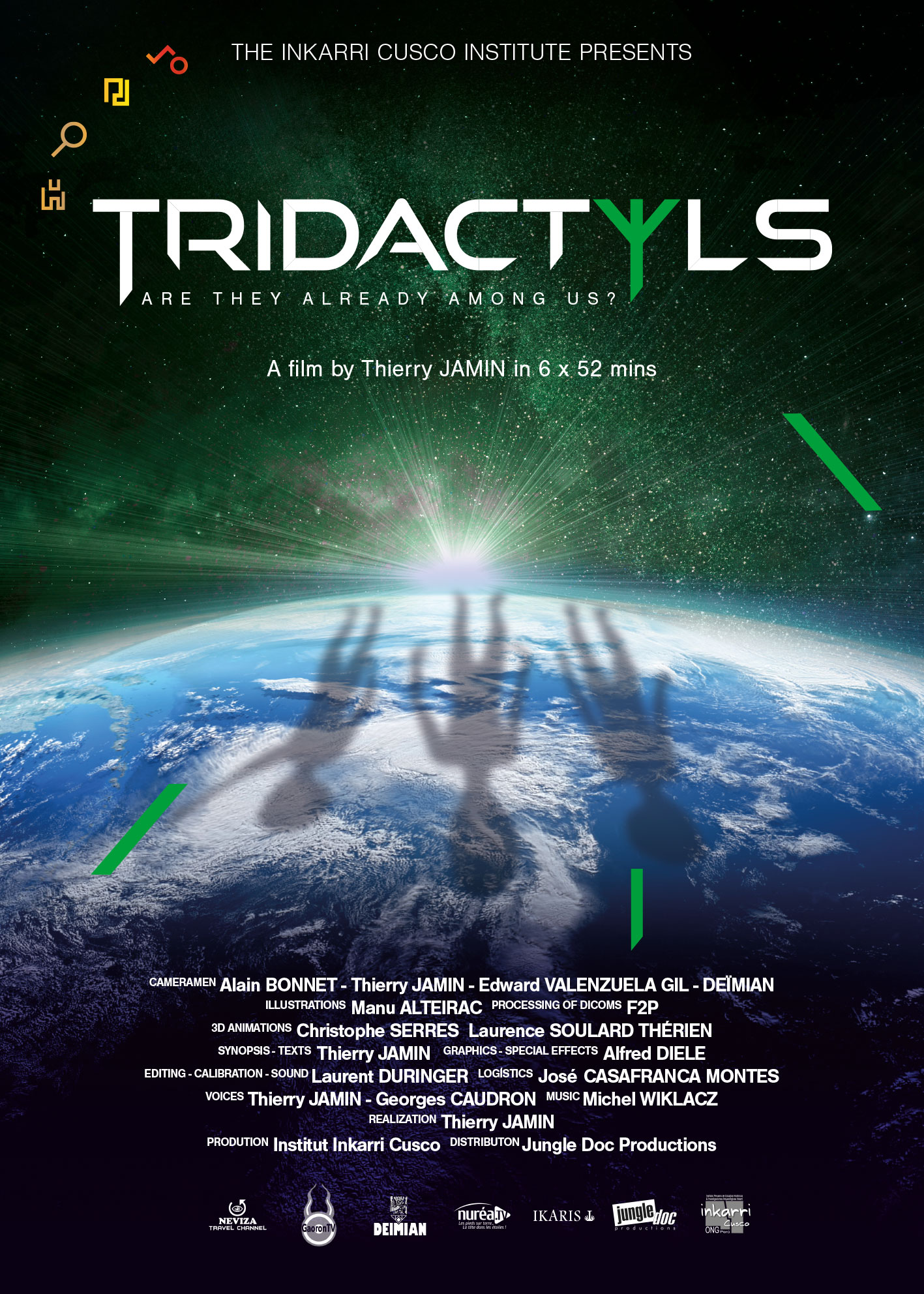 In October 2016, Thierry Jamin, a French researcher and explorer, is contacted by grave robbers from the south coast of Peru. They latter to him strange mummified remains discovered in a secret place in the Nasca desert. Strange humanoid mummies, with elongated heads and three-fingered hands, will hit the headlines and shake up the not-so-quiet world of Peruvian archeology and global ufology.
Duration: 3X52 mn
Here is the first opus of this collection. Entitled "Ancient contacts", this film goes back in time and presents numerous archaeological clues showing probable contacts, in Peru and in Latin America, between a people coming from the stars and some pre-Columbian civilizations.
A film by Thierry Jamin
Directed by Alain Bonnet
Production: Jungle Doc Productions
Duration: 45 mn